Aristotle claimed that the most important kind of talk is the kind of talk we share in a group as we decide how to move forward together - deliberative discourse. We now live in echo chambers where our voices and ideas are heard only by people who agree. Our decisions become contentions. Our misunderstandings, assumptions and prejudices define us.

My scholarly work, my teaching and my personal civic involvement all focus on these problems.

How can we develop and circulate stories that enlarge our own understanding? How can we hear perspectives different than our own? How can we see a world that is more complex and expansive than the familiarity we look for?

Powered by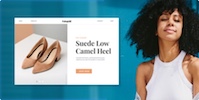 Create your own unique website with customizable templates.